7 Rules of Achievement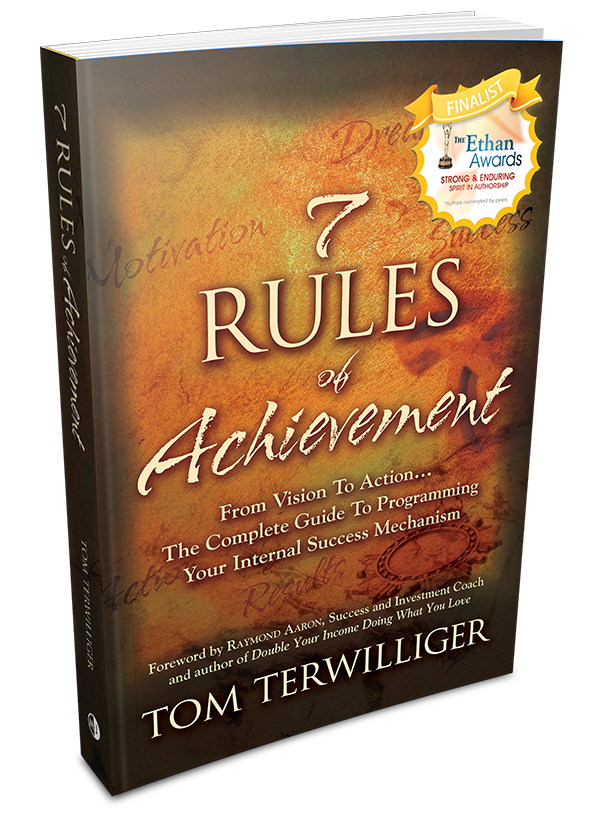 Tell me your goal…
And I will Tell WHY you are likely NOT to achieve it, YET!
This
action oriented book will help you finally create the new and
empowering architecture needed to achieve abundant wealth, a joyful and
fulfilling relationship, a sexy, strong and healthy body and your
ability to lead and inspire.
Even before completing the award-winning, #1 bestselling, 7 RULES of Achievement you will immediately begin to feel "unstuck" and compelled to start moving towards even your most ambitious dreams.
Tom Terwilliger
Known as "The Achievement Mentor," Tom Terwilliger is a leading authority on the science of achievement, executive life coach, international speaker / empowerment trainer and the author of the acclaimed #1 bestseller, 7 Rules of Achievement.
Tom's empowering seminars and programs
are helping thousands of individuals and organizational leaders
identify and more efficiently and effectively achieve their most
ambitious goals.
His
contributions have been recognized by the American Heart Association,
New York Games for the Physically Challenged, Colorado Special Olympics,
Fetal Hope Foundation, Juvenile Diabetes Association, The Cystic
Fibrosis Foundation, Colorado DeMolay and the Rocky Mountain Senior
Games.
As a leading goal achievement expert, Tom has shared the stage with such world class trainers/speakers as John Gray, Harv Eker, Jonny Bowden, Armand Morin, and Dr. Asher Milgrom.
Tom's
unique background as a former Mr. America and longtime Fox Sports Net
fitness TV show host has allowed him the opportunity to reach and impact
the lives of millions of people with his message of high achievement
through strengthening mind, body and will.
His inspiring story of
pulling himself from the world or outlaw biker to world class athlete
and high achiever inspired his latest work and will inspire you and your
organization to reach for more and to reach for your limitless
potential.
Uncover The Roadblocks Of Standard Goal Setting
Perhaps you have tried and fell short of
achieving the goals you set for yourself in the past. And as a result
it's likely you unconsciously created a negative set of blueprints and
references around your ability to achieve goals in the future.
Identifying and changing those blueprints will be critical to your
future success.

Go deep inside the inner workings of your unconscious mind as it pertains to identifying and achieving goals.

Discover how do great achievers do it. Tom
Terwilliger answers that question by identifying and exploring 7 key
tenants or RULES employed either consciously or unconsciously by almost
all great achievers.

You will not only identify the 7
strategic steps to achieving any objective but also provides several
neuro-pathway changing exercises for re-program your "internal goal-seeking success mechanism."

The 7 RULES of Achievement is not simply a book, nor is it simply about reading; it's about doing, taking action, and changing your internal success thermostat's set point on a cellular level.
Praise for 7 RUles of Achievement
This Book is Amazing
After working with Tom and having experienced his skills as a coach there was no doubt in my mind that the 7 RULES of Achievement would change lives. It certainly changed mine.

Russ Dispense
President of King Soopers (Kroger Foods)
Life Impacting
Tom is the real thing. I have had the privilege of reading his book and it is life impacting. He takes the best that is out there and he condenses it into a potent message
that on can apply in everyday living. It certainly is one of the top 5
of the hundreds of self awareness books that I have read and definitely
the most practical and useful one of the lot.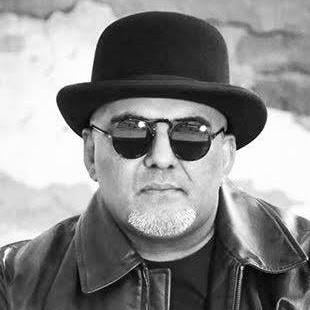 Avzal Ismal
Musician
2 Words: Absolute Clarity
This
book is so simple and straight forward that even a dummy like me can
understand the words of a champion, take it to heart and WIN! Loved it!"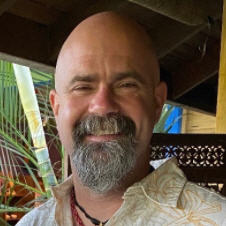 Aaron Huey
Fire Mountain Programs
Awesome
This book is awesome. Got me off my backside to get back into something I had been "thinking of" for a long time. By the end of the first chapter I was committed 100%.
The results I am getting from making the commitment and daily moving
towards what I desire are amazing. Fast, fast, fast! Get the book!
KAthleen Gage
Street Smart Marketer
Train Your Brain
IFBB pro, author and world-class motivational speaker, Tom Terwilliger's latest personal growth and development system, 7 RULES of Achievement, will help you program for success the most important piece of equipment you own – your brain.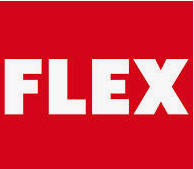 FLEX MAGAZINE
Unique Approach
Tom delivers a unique approach to the pursuit of
our potential that also preserves, honors, and utilizes the principles
we innately know to be true about goal setting and achievement.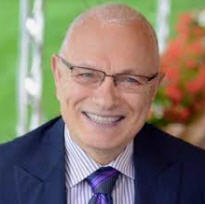 Raymond Aaron
Author, Double Your Income Doing What You Love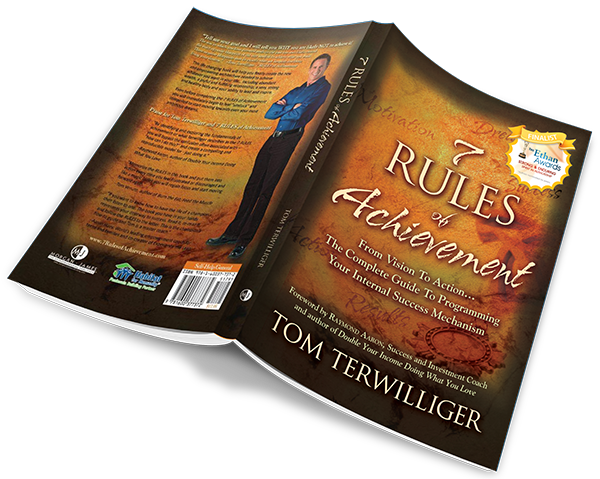 Start Achieving Your Wildly Important Goals
Achieve Your Greatness – Accelerated Training Bonus
E-mailGet Instant Access Now
© Copyright 7 Rules of Achievement & LoDo Media, Inc.  All Rights Reserved. | Terms & Conditions | Privacy Policy